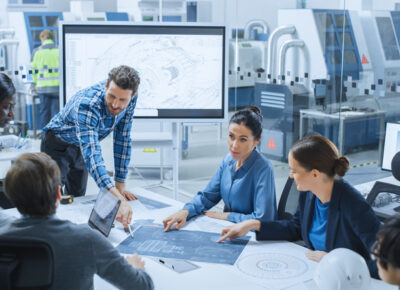 From a quick evaluation of a potential portfolio company to a larger profit improvement project, Momentum Advisors can supplement your in house team to help ensure a successful acquisition. Our professionals can serve as highly effective interim C-suite managers to support short- or long-term transitions, and bridge the gap between where the business is and where it should be. All of our projects are geared towards profit improvement including modernization of operational process, creation of continuous improvement systems and alignment of companywide goals. We help management teams focus where they should and drive accountability in others so the whole organization functions together.
We provide financial and operational modernization to growing businesses:
Development of quick and comprehensive financial and operational reporting
Enhancement of operating metrics used to monitor performance and drive profit improvements
Establishment of companywide objectives and decision making framework
Implementation of continuous improvement techniques to increase scalability and profits
Establishment or improvement of department accountability metrics and reporting
Facilitation of strategic planning including market analysis, M&A and internal opportunities
Formalization of corporate planning including financial, operational and personnel goals
Development of sales team compensation plans, reporting metrics and growth strategies
Development of cash management practices and improvements in collection cycles
Management team assessment and assistance in executive search and onboarding
Development of training and education programs for existing staffing
Selection of new financial technology & implementation of platform
Yes, we've been there. Yes, we've done that.
Our seasoned professional advisory team has worked together to support clients throughout the Mid-Atlantic region and has extensive experience in the following industries:
Manufacturing and Sourcing
Distribution and Warehousing
Retail & Wholesale Consumer Products
Logistics, Trucking and Transportation
Construction/Real Estate Development
Travel and Entertainment
Hospitality and Lodging
Banking and Financial Services
Professional Services
Agriculture and Food Services