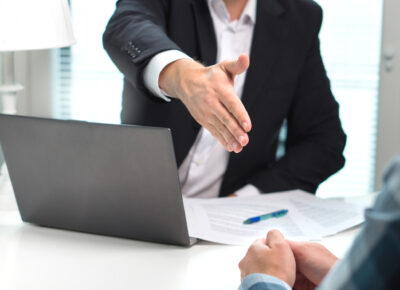 Maximizing outcomes and minimizing risk are our goals when it comes to evaluating a lender's situation. We assist lenders and creditors with independent assessment of a borrower's business and a lender's position. Our diversity of skills and experiences in many industries allow us to get up to speed quickly.
Clarity of information is arguably the toughest challenge lender organizations face. While even the best accounting packages in the world can't predict the future, the exercise of creating a cash flow forecast is always enlightening for the business owner. It is a road map to understanding and solving business issues.
Before closing a loan or making additional advances, it makes sense to gather information that might be beyond a collateral review or field audit. Momentum Advisors can provide fast insight on business operations and management personnel, so you know where the potential risks are and how to move forward.
In addition, lender services can struggle with overly optimistic (and sometimes even delusional) management that paints a rosy picture to banks that ultimately leads to distrust. Management in trouble avoids communication and sharing information, which leads to people filling in blanks based on understandable suspicion. Even in truly difficult situations like calling a loan, it's far better to get the process of a solution started.
Yes, we've been there. Yes, we've done that.
Our professionals have served as executive management and we understand what those jobs entail. We've also consulted on a variety of operations and know how they can best run optimally. Understanding these challenges in advance provides additional comfort and clarity. We've witnessed borrowers saying the wrong things and exacerbating problems, and we can assist in helping craft a solution-oriented, truthful story.
We have experience in buy-side and sell-side due diligence, and operational assessments. We have held senior level positions including controller, CFO and COO, and that experience allows us to better understand the intricacies of most situations.
We have also served as court-appointed receivers as well as advisors to creditors and debtors. We have represented the interests of secured lenders, served on unsecured creditors' committees and as CROs.